The best way to show your works to the world
Imagine being able to show each side and aspect of your company's product or service to the entire global audience without the expense for tele-and radio-ethers, printing and distribution.
Present your site in beautiful and elegant way

We provide all services for your web and mobile needs: consultation, design, implementation, and support on carefully selected open source tools like WordPress, Magneto, and HTML5.All of our sites are developed with fully mobile responsive designs that adapt for the iPhone, iPad and all other mobile devices.

We provide on page Search Engine Optimization for the sites we develop. We research the most relevant keywords and tag and structure the site to rank for those keywords. We also practice what we preach. If you Google 'San Francisco Web Design' or 'Hire a Web Designer' we're the #1 result.

We build best-practice digital shopping experiences that resonate with your target audience. We work with the platform that best suits your needs from among powerful names like WooCommerce, Magento, Shopify and Big Commerce.

Design isn't just about making things look good, it's about telling better stories. We listen carefully to understand your story and work with you to articulate narratives that capture attention and create interest.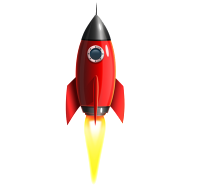 OVER 100 WEBSITES LAUNCHED
View our Portfolio
Ready to speak with us?
9933848235
EMAIL US